Capacity-building workshop on community-based ICH inventorying held in Republic of Korea
Source: CRIHAP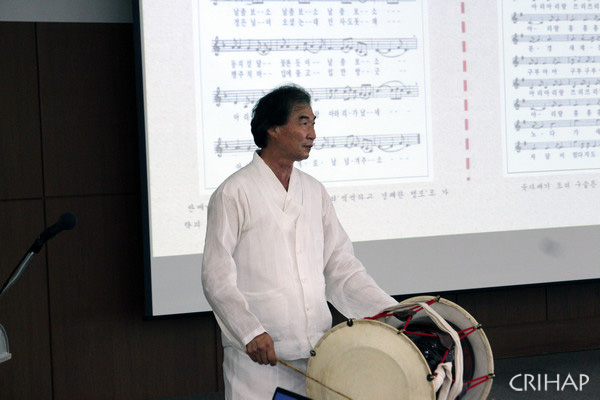 An inheritor gives lectures to trainees.
Since its establishment in 2012, CRIHAP fully fulfilled the responsibilities of a UNESCO category 2 center to deeply involved in the implementation of UNESCO's global capacity-building strategy of ICH safeguarding. It has been actively promoting and popularizing the 2003 Convention, and remains committed to providing capacity building training services for the 48 member states in the Asia-Pacific region in the field of ICH safeguarding. Up to now, CRIHAP has conducted 33 international training activities, with 32 beneficiary countries and 1,062 direct beneficiaries.
(Original story provided by Liu Guozheng, edited by Shen Ce)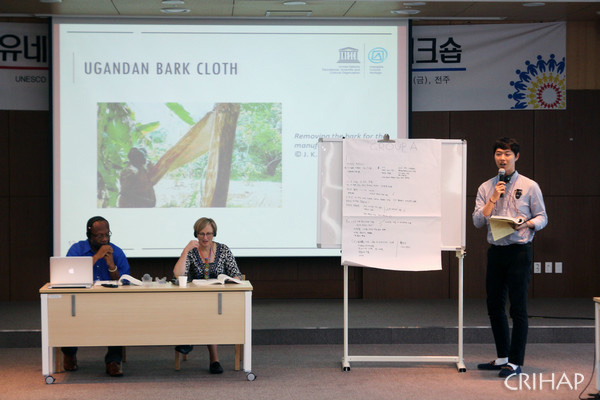 Group presentation.