CRIHAP hold 2nd ICH safeguarding workshop in Pakistan
Source: CRIHAP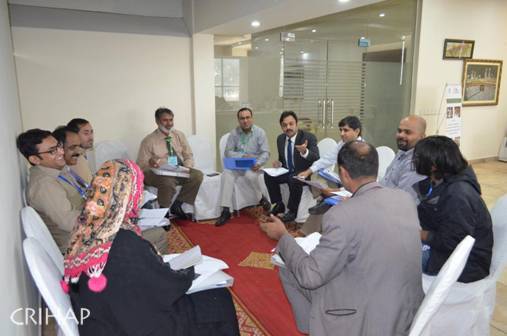 Trainees engage in a group discussion.
"Pakistan is endowed with cultural diversity, but many of our cultural heritages are facing the risk of extinction due to combined reasons," said Mr. Nazir Ahmad, deputy secretary of the ministry's National History and Literary Heritage Division.
He said that since becoming a member state of the 2003 Convention, Pakistan has taken more effective efforts to safeguard intangible cultural heritage, and the ICH safeguarding capacity has been greatly improved. "I believe this workshop will enable Pakistan to better fulfill its responsibilities," he said.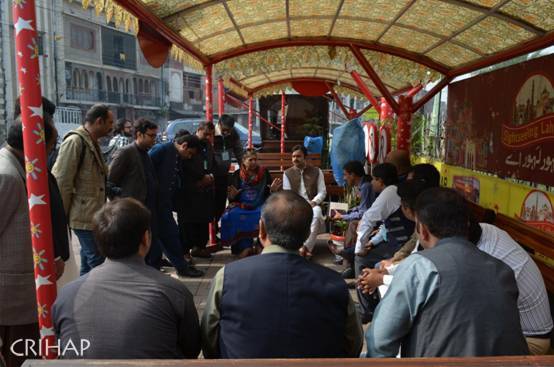 Trainees conduct a field visit.
The workshop was the second training in response to the Memorandum on Capacity-building Activities for Safeguarding Intangible Cultural Heritage in 2016-2018 signed between CRIHAP and Pakistan's Ministry of Information, Broadcasting, National History & Literary Heritage in December 2016. It is said that since CRIHAP's first workshop held for Pakistan, work for ICH safeguarding and implementation of the 2003 Convention has achieved great successes in policy making and inventorying. Next year, CRIHAP will continue to provide capacity-building training in Pakistan to serve more practitioners of intangible cultural heritage safeguarding.