Workshop on ICH safeguarding plan for sustainable development held in the Republic of Korea
Source: CRIHAP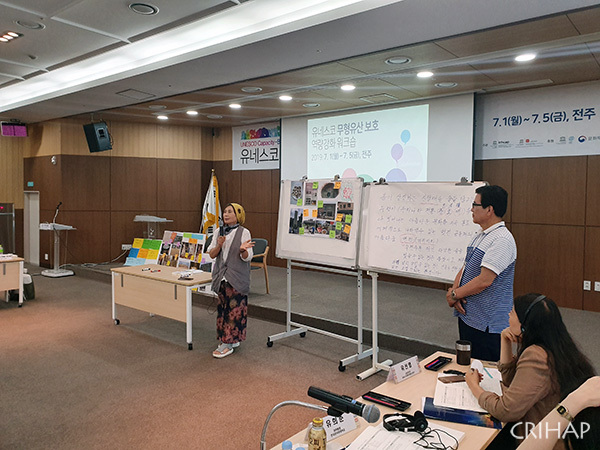 A intangible cultural heritage transmitter shares experience.
According to the training plan, the trainees visited Dangjin city, Republic of Korea, to investigate two ICH projects, the Gijisi Tugging Rituals and Games, which was inscribed on the UNESCO Intangible Cultural Heritage Lists in 2015, and "Duyeonju Liquor of Myeoncheon," a national-level ICH, to deepen their understanding of theoretical knowledge and enhance their ability to use the knowledge they've learned. During the field visit, the trainees went deep into the community and the ICH base to investigate the projects and interview people from different angles, channels and levels. They collected information about the projects' history, current situation and specific safeguarding measures, and discussed with the director of the Dangjin Culture and Finance Department the issues related to the safeguarding plan in the future.
This is the third workshop jointly organized by CRIHAP and ICHCAP. It aims to promote UNESCO's global capacity-building strategy for ICH safeguarding, strengthen the effective implementation capacity of Republic of Korea at the national level, publicize the spirit and value of the Convention, and enhance the country's ability to safeguard ICH. In the future, the two centres will further work together to organize various activities and make positive contributions to the development of ICH in the Asia-Pacific region.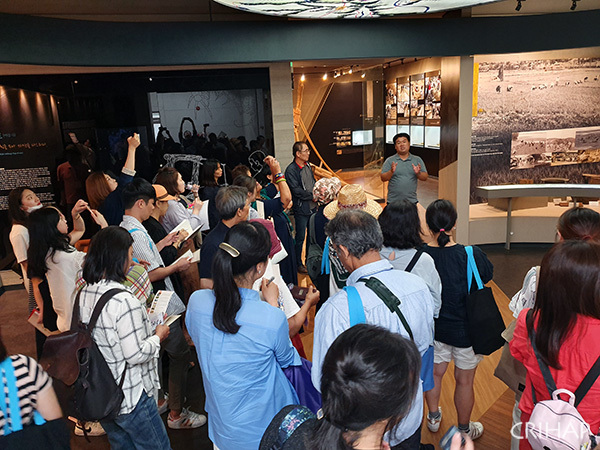 Field visit.
Since its establishment in 2012 as a UNESCO Category 2 center, CRIHAP has been deeply involved in implementing the UNESCO global capacity-building strategy for the safeguarding of ICH, and is committed to providing capacity-building training services in ICH to 48 member states in the region.
This is the 39th training workshop on capacity-building of ICH held by CRIHAP. Up to now, training workshops organized by the centre have covered 34 countries and regions in the Asia-Pacific, with 1,221 direct beneficiaries.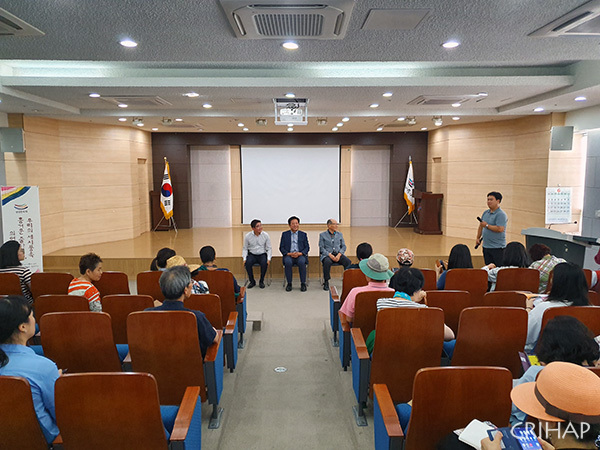 The panel discussion during the field visit.