CHIHAP holds workshop on the Nomination of ICH in Pakistan
Source: CRIHAP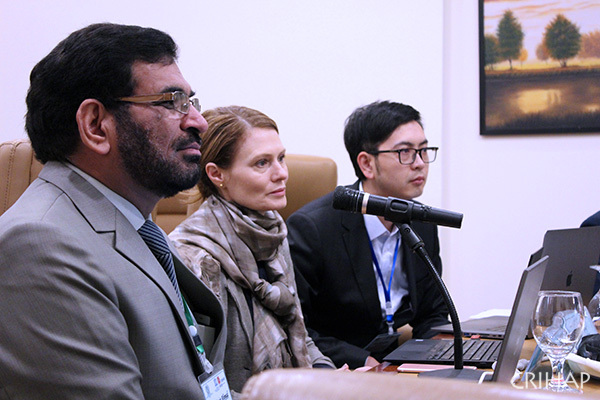 Facilitators give lectures at the workshop.
The Workshop on the Nomination of Intangible Cultural Heritage under the 2003 Convention, co-organized by CHIHAP and Ministry of Information, Broadcasting, and National Heritage and Literary of Pakistan, was held in Islamabad, Pakistan, from Dec 5 to 10, 2018.
As the fourth training workshop organized by CHIHAP for Pakistan, the workshop aims to promote the UNESCO global capacity-building strategy for the safeguarding of intangible cultural heritage, and to implement the Memorandum of Cooperation on Capacity-building Activities for ICH 2016-2018 signed by CRIHAP and the Ministry of Heritage of Pakistan. It is also the last training workshop organized by the centre for Pakistan under the framework of the memorandum. The completion of the workshop marks the successful conclusion of a series of training activities provided by the centre for Pakistan to enhance its capability of ICH safeguarding.
Thirty-five people, including cultural officials from the Ministry of Heritage and provincial government of Pakistan, representatives and practitioners of community ICH projects and officials of UNESCO Islamabad office attended the six-day event.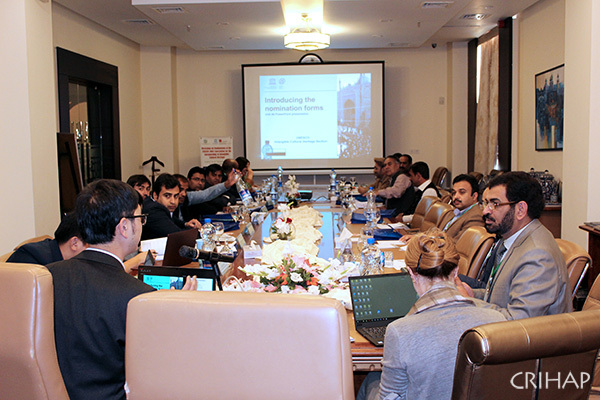 The trainees attend the lecture.
In his opening speech, Mr. Aamir Hassan, Secretary of the Ministry of Heritage of Pakistan, expressed his heartfelt thanks to CRIHAP for its strong support and financial aid. He said that in the past four years, CRIHAP has carried out continuous training on capacity-building of ICH safeguarding in Pakistan, which has effectively enhanced the country's capacity in the field. Two ICH elements in Pakistan have been inscribed on the Representative List of the Intangible Cultural Heritage of Humanity and one in the List of Intangible Cultural Heritage in Need of Urgent Safeguarding. These achievements are closely related to the help of CRIHAP.