CRIHAP holds capacity building workshop on intangible cultural heritage in Vanuatu
Source: CRIHAP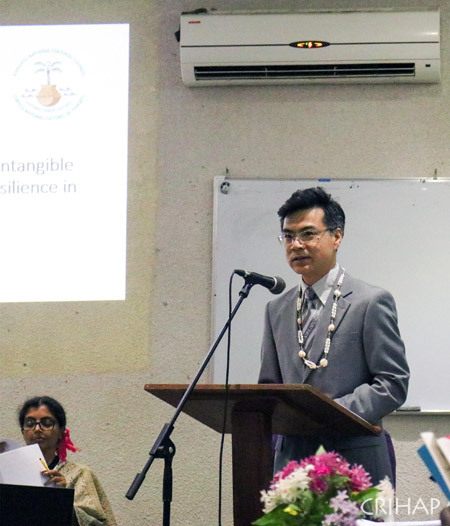 Mr. Liang Bin, Director General of CRIHAP, delivers opening speech.
Under the support of the UNESCO Office in Apia, CRIHAP jointly held a Capacity Building Workshop on Intangible Cultural Heritage and Community Resilience with the Vanuatu Cultural Centre from April 23 to 27, 2018 in Port Vila, Vanuatu.
It was the first time for Vanuatu to receive capacity-building training under the framework of the Convention for the Safeguarding of the Intangible Cultural Heritage since the country ratified the Convention in 2010. It also was the first time CRIHAP organized a training workshop for Vanuatu at the national level. A total of 25 trainees, including officials from Vanuatu cultural organizations, researchers and ICH practitioners in the community, attended the workshop.
Two UNESCO-accredited facilitators, Mr. Richenel Ansano and Mr. Sipiriano Nemani Ranuku, delivered lectures on basic concepts of the Convention, implementation obligation and inventorying steps. In particular, highlighting the fact that natural disasters in Vanuatu have frequently threatened the existence of ICH, the facilitators also provided extra lectures on post-disaster need assessment involving ICH. They also guided the trainees to explore the important role of ICH in disaster prevention, disaster reduction, and post-disaster reconstruction through cases of three types of natural disasters: volcanic eruption, hurricane and tsunami.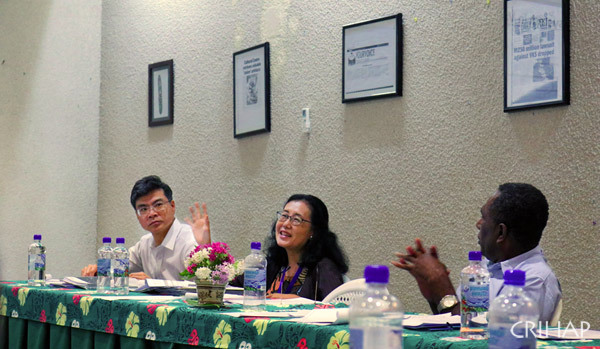 Ms Akatsuki Takahashi, Programme Specialist for Culture of UNESCO Office in Apia, gives comments.