CRIHAP holds capacity building workshop on 2003 Convention in Nepal
Source: CRIHAP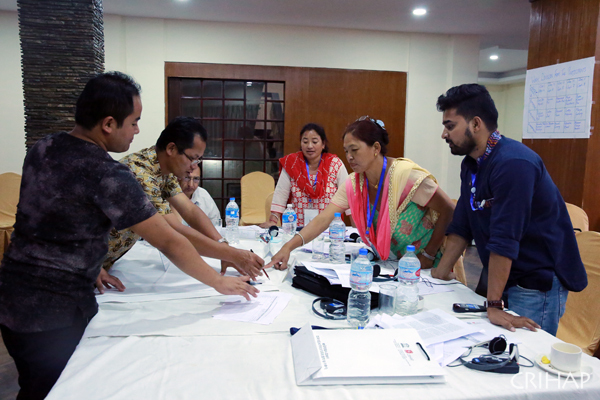 Trainees have a group discussion.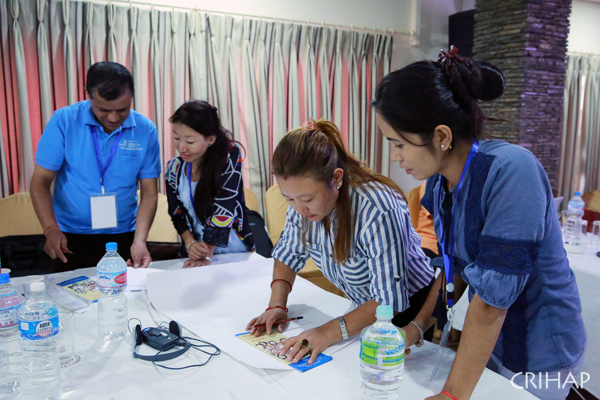 Trainees have a group discussion.

The workshop has effectively spread the concept and spirit of the "2003 Convention" in Nepal. Trainees thanked the organizers for offering them a valuable opportunity, and they have realized the important role of the community in safeguarding intangible cultural heritage. Trainees have benefited from specific courses customized for them. They will bring back what they learned to their communities, so more people will learn about and participate in safeguarding and transmitting intangible cultural heritage. They are looking forward to another workshop for further study in Nepal.
Since its establishment in 2012, CRIHAP has actively promoted the "2003 Convention" and engaged in capacity building and safeguarding intangible cultural heritage in 48 member states in the Asia-Pacific region. Till now, 26 workshops on capacity building have been organized in 31 countries and regions of the Asia-Pacific, benefiting a total of 830 trainees.

Trainees have a group presentation.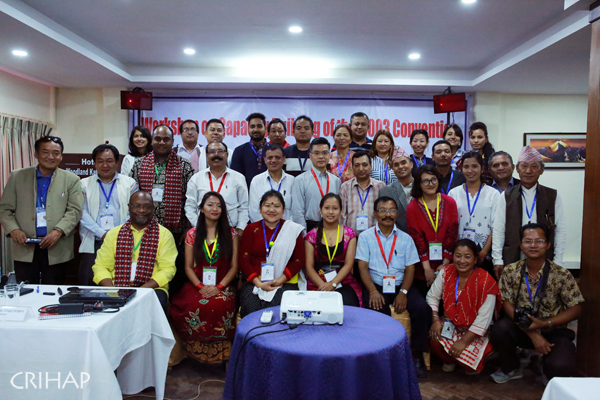 Participants pose for a group photo.


(Provided by Guan Jing of CRIHAP)