CRIHAP holds capacity building workshop on 2003 Convention in Nepal
Source: CRIHAP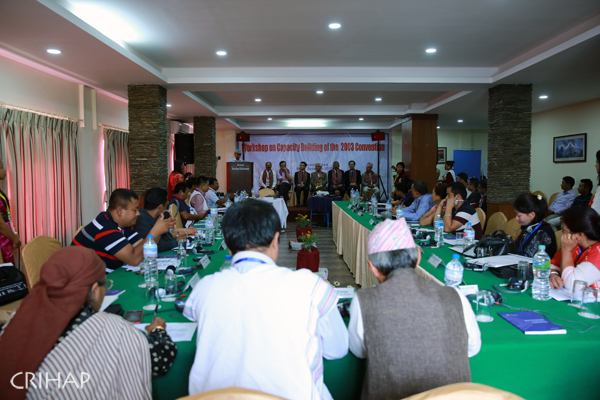 The opening ceremony of the Workshop on Capacity Building of the 2003 Convention.


A capacity building workshop on the "Convention for the Safeguarding of the Intangible Cultural Heritage 2003 (2003 Convention)" was successfully held in Kathmandu, capital of Nepal, from Sept 4 to 8, 2017.
The workshop was jointly hosted by the International Training Centre for Intangible Cultural Heritage in the Asia-Pacific Region under the auspices of UNESCO (CRIHAP), and the Nepal National Commission for UNESCO.
Director-General of CRIHAP Liang Bin and guests, including Shesh Kanta Adhikari, State Minister of Education and Vice-Chairman of Nepal National Commission for UNESCO, attended the opening ceremony and delivered speeches.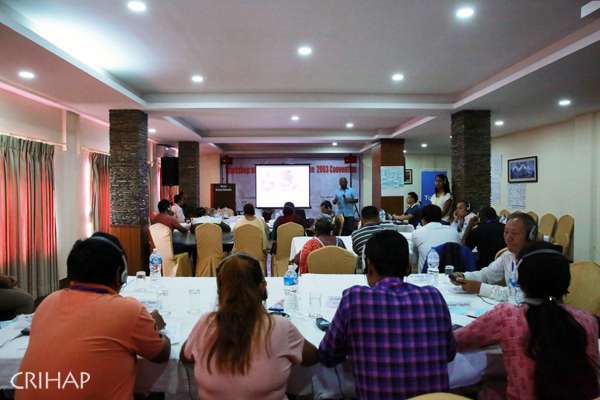 Facilitator Sipiriano Dominiko Nemani Ranuku gives training courses to the trainees.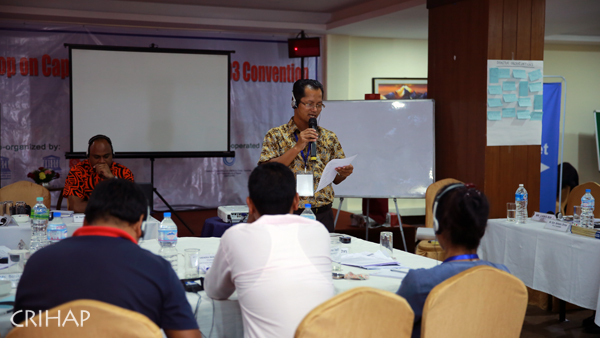 Local expert is invited to give courses.