CRIHAP's Workshop on Strengthening National Capacities for Effective Implementation of the 2003 Convention in Republic of Korea held in Korea
Source: CRIHAP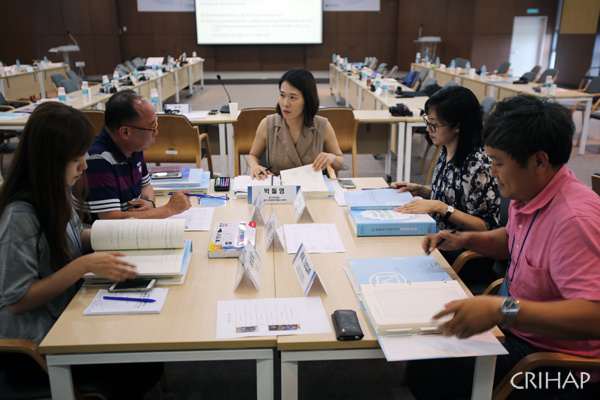 Group discussion
It's the first capacity-building training on the Convention held in Korea since the launch of UNESCO Global Strategy for Safeguarding the Intangible Cultural Heritage.
Serving as staff members of governmental function management branches in the field of intangible cultural heritage, trainees said that they can effectively implement the 2003 Convention on the national level only through fully understanding the spirit of the Convention and combining it with domestic ICH laws, regulations and management approaches.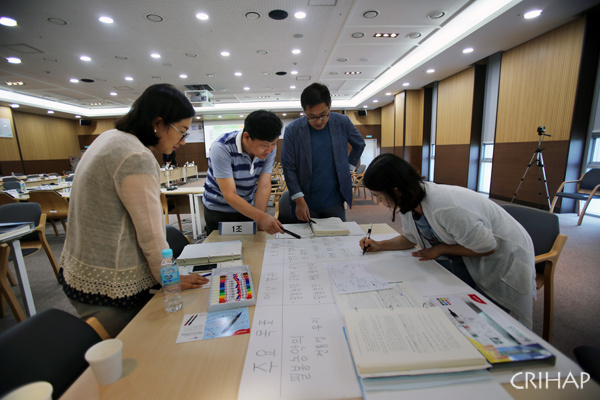 Trainees discuss in group
The workshop was the second activity jointly organized by CRIHAP and ICHCAP, and was also the first CRIHAP's capacity-building workshop held in Korea.
In the future, the two centres will carry out further cooperation to make positive contributions to the development of the intangible cultural heritage in the Asia-Pacific.
Since its establishment in 2012, CRIHAP has held 25 workshops, benefiting 31 countries and regions in the Asia-Pacific, and more than 800 trainees.