Workshop on"Developing Safeguarding Plans for Intangible Cultural Heritage" held in Kathmandu, Nepal
Source: CRIHAP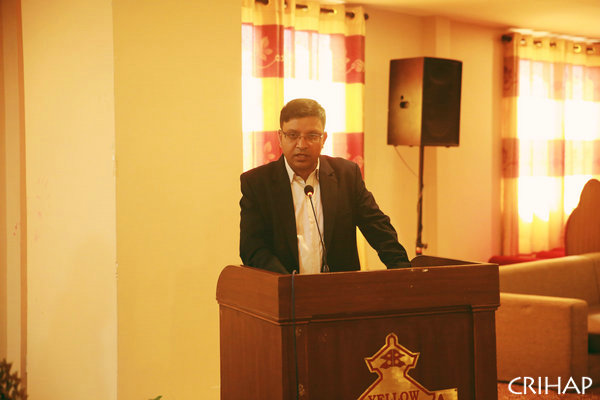 Joint Secretary of Nepal's Ministry of Culture, Tourism and Civil Aviation Bharatmani Subedi
speaks at the opening ceremony of the workshop.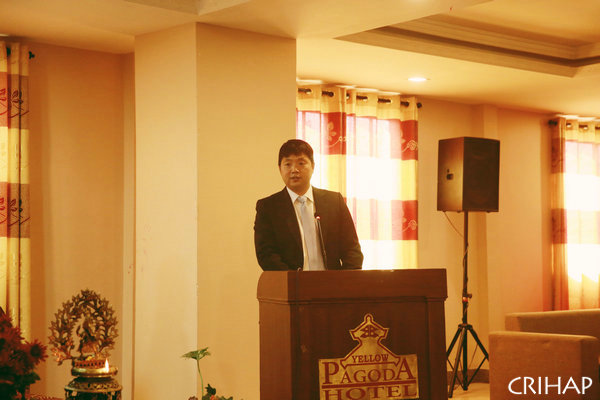 Deputy Director-General Mr.ZHANG speaks at the opening ceremony of the workshop.


The workshop will last for 5 days.In total of 36 trainees participate, including ICH bearers from communities,representatives of museums, handicrafts associations and universities. Ms Shubha Chaudhuri and Ms Susanne OGGE are invited as facilitators to teach techniques and share experience in developing ICH safeguarding plan by taking forms of lecturing and role playing. Trainees will have a field visit toTokha community, discuss with community members, and develop an ICH safeguarding plan with the knowledge learnt from the workshop.
This workshop is the first capacity building workshop organized by CRIHAP for Nepal. CRIHAP will organize more capacity building training workshopsand other activitiesin Nepal in the future.
As an international institution in the field of the intangible cultural heritageunder the Agreement between the Government of the People's Republic of China and UNESCO, CRIHAP has been positively fulfilling its mission by providing capacity building training services in the field of ICH for the 48 member states in the Asia-Pacific region. Counting in this workshop in Nepal, CRIHAP has organized 18 ICH workshops, benefiting 27 countries and direct beneficiary trainees around 600 persons.