CRIHAP's Training of Chinese Trainers' Workshop on the Implementation of the 2003 Convention held in Shanghai
Source: CRIHAP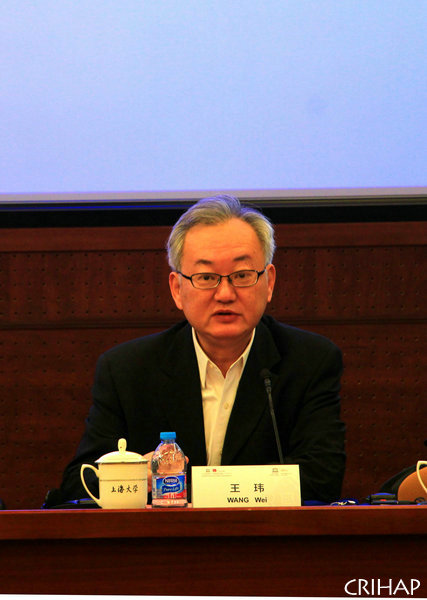 Wang Wei delivered a speech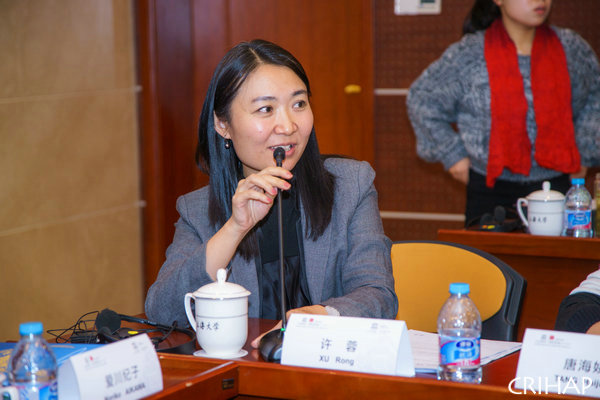 Xu Rong delivered a speech


Wang Wei said, Shanghai's the place where antiquity meets with modernity and the western culture meets with the eastern culture due to its unique historical, geographical and humanitarian environment. Shanghai's ICH is unique as it has both traits from agricultural farming civilizations and modern industrial & commercial civilizations. It's of great significance to choose Shanghai as the venue for the workshop.
Xu Rong, DG of CRIHAP, said that since the implementation of the Convention, China has achieved remarkable results and accumulated experience in the ICH safeguarding. It was right time to hold the workshop as it would echo Ministry of Culture's Initiative of Training ICH Inheritors. The trainees were selected from the faculty of 57 participating colleges of the Initiative, who will be able to educate and interpret the Convention to their students and other beneficiaries in Chinese. They will become the backbone to prepare and reserve talents on ICH safeguarding in China. This will help China to recommend Chinese experts to serve as UNESCO certified trainers in the future. Chinese training of trainers workshop, as a mechanism, will be held on the regular basis. .
Trainees also joined trainers on several field trips. They visited Xinchang Town in Putong New District and Zhujiajiao Town in Qingpu District. They interviewed ICH transmitters there, including those of Shanghai Gong & Drum Storytelling, Pipa Arts of Pudong School, Putong Storytelling, Wu ballads, Boat Racing and Silk & String Music performance on the banks of the Yangtze River. They learned how to identify and inventory ICH elements and to make a safeguarding plan and felt the importance of community's involvement.
In line with UNESCO's Global Strategy of ICH Capacity Building, trainings under the framework of the Convention will cover ratification, implementation, inventorying, nomination and safeguarding planning, among others.
Shanghai's training workshop focused on the major concepts of the Convention, the importance of safeguarding, as well as identification and inventorying of the ICH elements through courses in the classroom and practice in the field..
The training workshop echoes Ministry of Culture's Initiative of Training ICH inheritors which is participated by 57 colleges and universities. Sixty trainees took part in the workshop at Shanghai University in two sessions.
Three UNESCO-certified facilitators, Noriko Aikawa, Suzanne Ogge and Zhang Min ran the classes and gave detailed interpretation on key concepts and basic knowledge about UNESCO's Convention for the Safeguarding of the Intangible Cultural Heritage.
This workshop was undertaken by Shanghai University.