CRIHAP's Training of Chinese Trainers' Workshop on the Implementation of the 2003 Convention held in Shanghai
Source: CRIHAP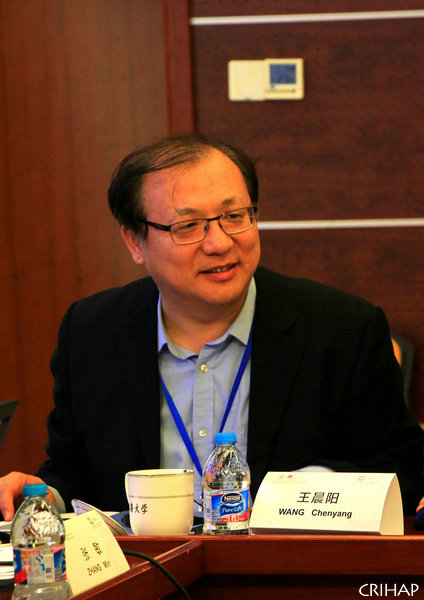 Wang Chenyang delivered a speech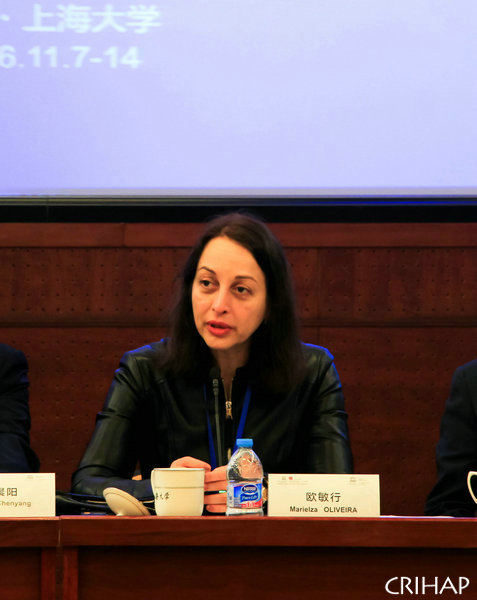 Marielza Oliveira delivered a speech


Marielza Oliveira praised CRIHAP for hosting a series of trainings under the framework of the Convention.
"Intangible cultural heritage is our precious cultural asset transmitted from generation to generation. The adoption of the Convention at UNESCO's General Assembly in 2003 demonstrated the acknowledgement and support of this kind of cultural expressions by the international community. So far, there are 170 state parties to the Convention." She said.
She also thanked CRIHAP for organizing this workshop as it was a great opportunity for Chinese practitioners engaged in ICH safeguarding education to communicate with their counterparts.
Himalchuli Gurung, program specialist for culture with UNESCO Beijing Office, attended the workshop's closing ceremony.
She said, ICH is a "living" heritage. It's under a process of constant developing, changing and reshaping. The safeguarding of ICH does not mean to freeze it, but to keep its dynamic evolution. Nomination is not the final purpose; safeguarding is.
In the spirit of the 2003 Convention, participation of community is critical for the safeguarding efforts. Community is key in recognition, inventorying, nomination of ICH elements, their final inscription into the Lists and Register and the implementation of safeguarding measures
There is no hierarchy among ICH elements; they all have value only if they give community a sense of identity. All ICH elements should be inherited as the common heritage of Humanity. This workshop will deepen participants' understanding of the spirit of the Convention and enhance their awareness of ICH safeguarding, Gurung said.