New dates for the eighth session of the General Assembly
Source: UNESCO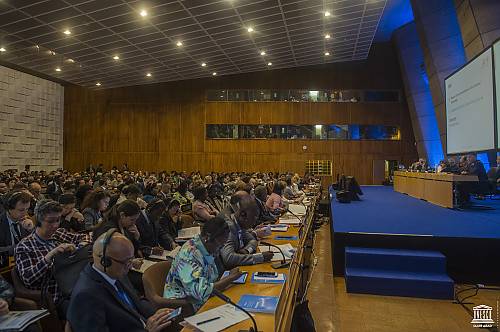 Seventh session of the General Assembly © UNESCO
The Secretariat wishes to announce that the dates for the eighth session of the General Assembly of the States Parties to the Convention for the Safeguarding of the Intangible Cultural Heritage have been modified in order to ensure a better functioning of the meeting.
This meeting will be held from 9 to 11 June 2020, at UNESCO headquarters, a week later than previously announced on the website of the 2003 convention.
In accordance with the statutory requirements, the provisional agenda and timetable as well as other working documents for the session will be published before 8 May 2020 in six working languages.