Capacity Building Workshop on Linking 2003 Convention and University ICH Programs held in Shanghai
Source: CRIHAP
Facilitator Sang Mee Bak teaches classes.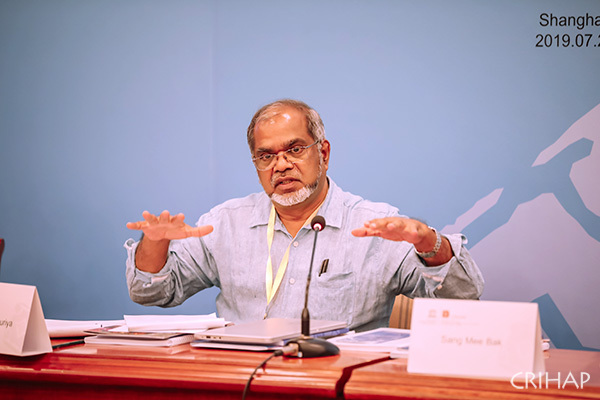 Facilitator Gamini Wijesuriya teaches classes.
The workshop sessions were facilitated by Ms. Sang Mee Bak, and Mr. Gamini Wijesuriya. The sessions included lectures on "The 2003 Convention and its Key Concepts", "Policy, Legal Framework, Institutions and Agencies Relevant to the Implementation of the 2003 Convention", "Identifying and Inventorying ICH Elements", "Community and Community Participation", "Safeguarding ICH (including ethics)", "On ICH and Gender" and "ICH and Sustainable Development". Combining the curriculum design, textbook compilation and ICH practice into the lectures, the facilitators answered the trainees' questions and ensured that the in-depth integration of ICH and higher education is more pragmatic and effective. Two Chinese universities, Beijing Normal University and Shanghai University, will join APHEN-ICH at this time.
Ms. Ashley Elizabeth Cunningham, an official from the Capacity Building and Heritage Policy Unit in the UNESCO Secretariat of the 2003 Convention for the Safeguarding of the Intangible Cultural Heritage of UNESCO Headquarters, introduced the capacity-building strategy of UNESCO for the safeguarding of intangible cultural heritage and the role played by universities in it. Taking recent results of two surveys of universities in Africa as examples, she made analysis and explanation, and pointed out the direction for the integration of ICH and universities from the perspective of "top-level design".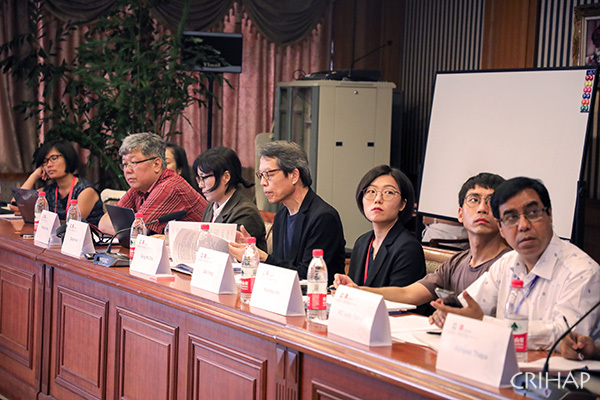 Over 50 participants attended the workshop.
ICHCAP shared a survey on existing ICH-related curricula. Korea has established its own system in the research and safeguarding of intangible cultural heritage, and paid much attention to the integration of ICH and education in recent years. These findings have reference significance for the theoretical construction of ICH and education.
Experts and scholars from six universities introducing the ICH programs of their schools highlighted the workshop. Based on the specific situation of education and ICH safeguarding in their countries, participants, including Abhijeet Thapa, lecturer of the Central Department of Nepalese History at Tribhuvan University; Anna Wai Yu Yau, project manager of policy for the Sustainability Lab of the Faculty of Social Science at the University of Hong Kong; Benny Baskara, lecturer of the Department of Anthropology at Halu Oleo University in Indonesia; Eric Babar Zerrudo, Director of the Graduate School Center for Conservation of Cultural Property and Environment and the Tropics at the University of Santo Tomas in the Philippines; MD Saifur Rashid, professor of the Visual and Media Anthropology Program, Department of Anthropology at the University of Dhaka in Bangladesh and Soledad Natalia Dalisay, professor in the Department of Anthropology at the University of the Philippines, Diliman, shared different perspectives on teaching practices of ICH safeguarding. They also discussed additional courses to be developed for universities and what these courses would entail.