Workshop on ICH safeguarding plan and IARs development held in Fiji
Source: CRIHAP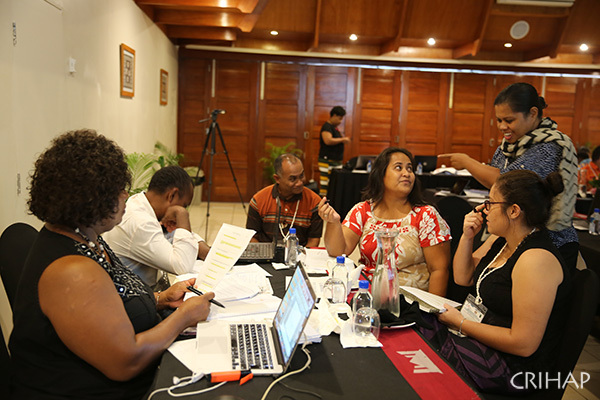 Group discussion.
The CRIHAP working group was fully involved in organizing the workshop by preparing coordination meetings, attending daily meetings and by delivering lectures, live video interviews, and an online registrationsystem. It also collected reports from trainees and published the results of the training session. CRIHAP is deeply involved in the training process, meeting every requirement, and identifying problems and solving them, while striving to maximize the effect and impact of the training so that the short-term training can benefit as many people as much as possible.
The training workshop has been positively affirmed by all parties and valuable suggestions were offered. Ms. Akatsuki Takahashi, culture specialist of UNESCO's Apia Office, said that the training was very successful. CRIHAP is considered an important partner of the UNESCO Office in Apia. The centre has conducted six years of continual training in the region, and its influence continues to grow. Based on the strategic needs of UNESCO headquarters, CRIHAP published the training result document, ICH Safeguarding in the Pacific Region: Way Forwards, and it will be a significant reference for the Apia office to formulate the ICH safeguarding work plan over the next five years. Takahashi held discussions with the centre's working group on the training plans for the coming years, and training countries and themes have been preliminarily formulated.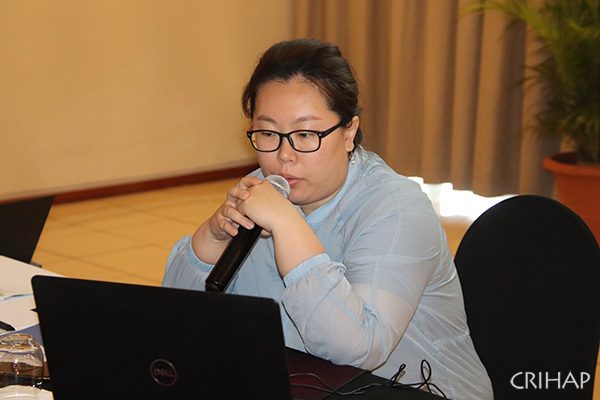 Ms. Guan Jing, member of the Training Division of CRIHAP, introduces CRIHAP and shares successful cases.
Mr. Collin Yabaki participated in the training as a full-time trainee. He highly praised CRIHAP's training courses and said that through exchanges with facilitators and trainees from other SIDs, the Fijian government is aware of the importance of establishing a separate ICH sector. It is considering increasing investment in various fields and trying to establish a Ministry of Culture, Heritage, Art and Tourism to conduct better work in all aspects of ICH safeguarding in the country.
Trainees gave positive comments on the curriculum, teaching methods and organization of the training workshop. They said that the training helped them grasp the concepts of the Convention and provided practical and effective guidance for their further work on the safeguarding ICH in their own countries, and they looked forward to further training by CRIHAP.
As of this workshop, CRIHAP has organized 37 training workshops on capacity-building in the Asia-Pacific region, covering 34 countries and regions with 1,150 direct beneficiaries.
(Original story provided by Guan Jing, edited by Shen Ce)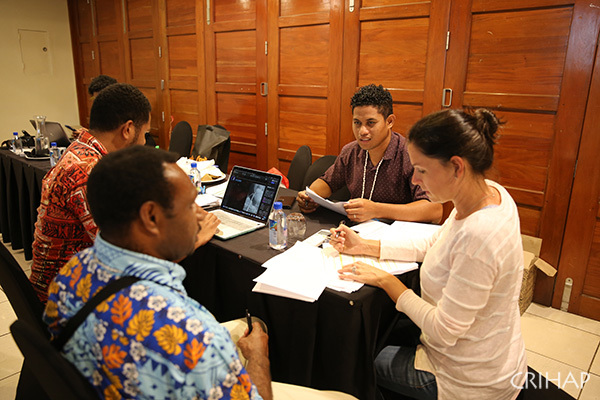 Group discussion.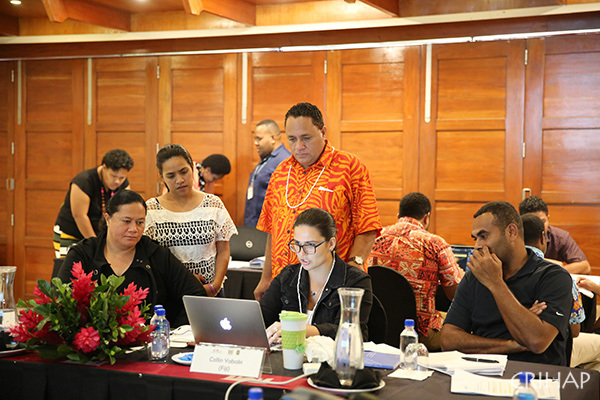 Group discussion.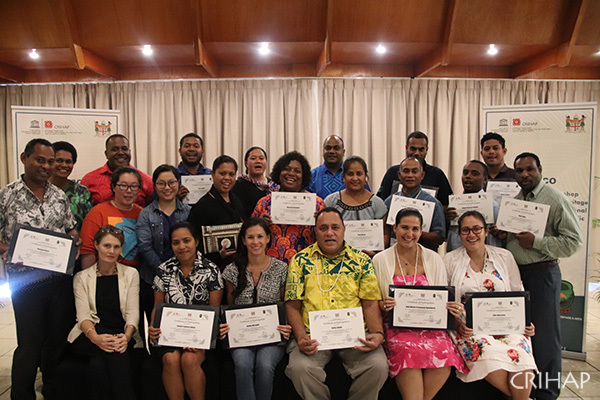 Trainees pose for a group photo with their certificates.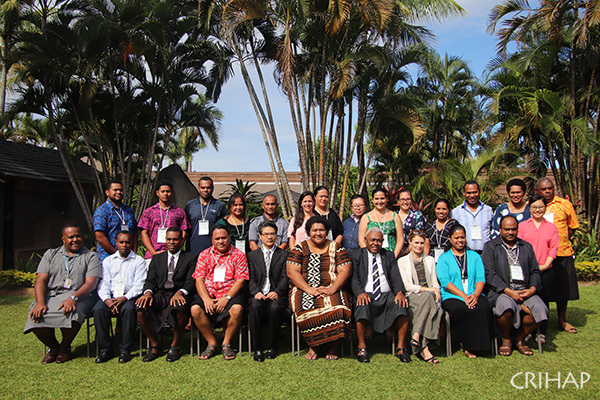 All the participants take a group photo.