Training of Trainers Workshop for Central Asia held in Uzbekistan
Source: CRIHAP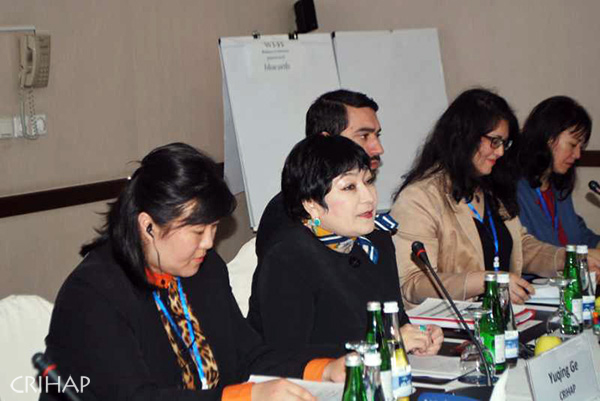 Ms. Kamola Akilova, Vice-Minister of Culture of the Republic of Uzbekistan, delivers opening remarks.
CRIHAP held the Third Training of Trainers Workshop for Central Asia in joint hands with UNESCO Headquarters from April 8 to 12 in Tashkent, Uzbekistan. The workshop was greatly supported by the UNESCO Almaty Cluster Office and the UNESCO Tashkent Office.
Mr. Giovanni Scepi, representative of UNESCO's Living Heritage Entity, and Ms. Kamola Akilova, Vice-Minister of Culture of the Republic of Uzbekistan, attended the workshop and delivered speeches at the opening ceremony.
The workshop is the third of its kind held for Central Asia by CRIHAP, and centering on the training of trainers. The previous two were held in Bishkek, Kyrgyzstan and Almaty, Kazakhstan in 2017 and 2018 respectively. It is also the only training of trainers planned by UNESCO Headquarters for the Asia-Pacific region in 2019. Its aim is to cultivate ICH trainers for the common Russian-speaking Central Asia region, and to strengthen the capacity of ICH safeguarding of the region.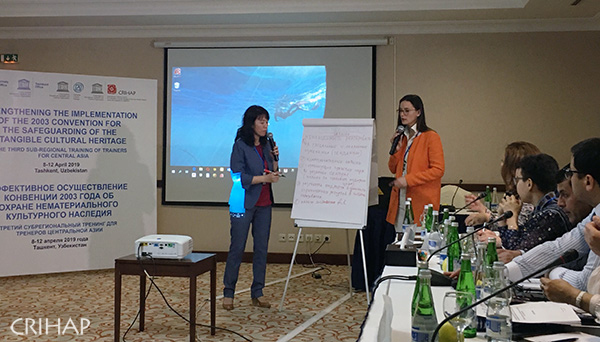 Facilitators Tamara and Aijarkyn teach classes.
Seventeen experts and scholars in the field of ICH from Kazakhstan, Kyrgyzstan, Uzbekistan and Tajikistan participated in the workshop as trainees. Ms. Tamara Nikolic Deric, UNESCO ICH facilitator and Ms. Aijarkyn Kojobekova, a Central Asian expert on ICH safeguarding, gave lectures.
During the training, centering on the ICH policy-making, combining factors that threatened the inheritance and safeguarding of ICH, such as excessive commercialization, lack of youth participation and large-scale mechanized production, the trainees discussed the role of trainers in ICH safeguarding, especially the ways trainers could promote the formulation of ICH safeguarding policies in their own countries and regions in accordance with the Convention.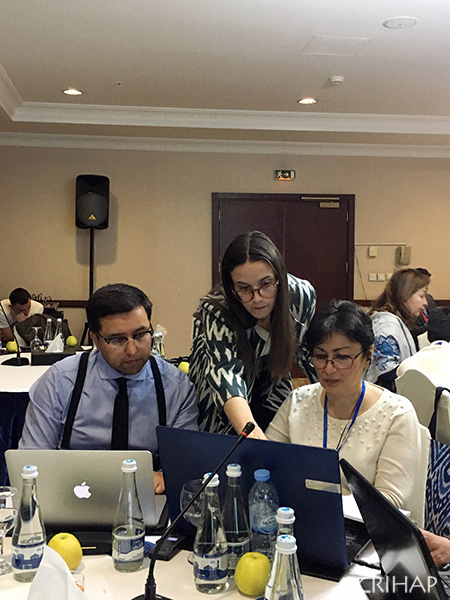 Facilitator Tamara gives instructions to participants.
Using training materials developed by UNESCO and examples of ICH safeguarding in Central Asia, the trainees also simulated the process of lesson preparation and teaching around four themes: ICH and gender, ethical principles, international assistance and nomination. Through the teaching practice, they further understood the key points trainers should focus on in teaching.
Mr. Giovanni Scepi introduced new changes related to the 2003 Convention and the ongoing UNESCO capacity-building projects for ICH in Central Asia. Ms. Tamara Nikolic Deric shared a briefing on the side event on "Global Networking of Facilitators" during the thirteenth session of the Intergovernmental Committee for the Safeguarding of the Intangible Cultural Heritage.