Workshop on Community-based Inventorying of Intangible Cultural Heritage held in Pakistan
Source: CRIHAP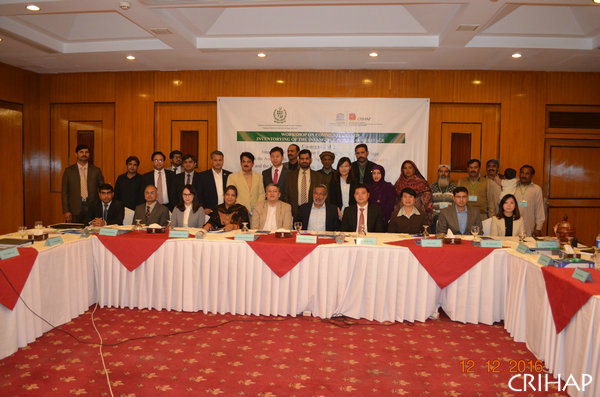 Participants pose for a group photo.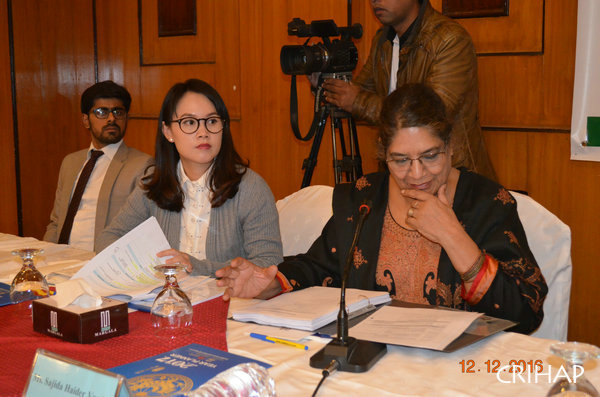 Ms.Sajida Haider Vandal is invited to be the facilitator.

The seven-day training workshop was attended by 40 inheritors, practitioners of intangible cultural heritage from related cultural departments in Pakistan. In line with the spirit of the Convention, the workshop emphasized the importance and the role of "community participation" in the practice of intangible cultural heritage safeguarding.
Ms. Sajida Haider Vandal, a UNESCO facilitator, and Miss Linina Phuttitarn, guest lecturer from the Department of Culture Promotion, Ministry of Culture of Thailand, were invited to be the facilitators. Through lectures, fieldwork, panel discussions and case studies, and other means, the two facilitators covered 21 topics under discussion, including basic concepts and latest practice related to the Convention, and specific means and steps to develop inventorying of intangible cultural heritage. During the workshop, facilitators and trainees which were split into 2 groups went to the communities of Truck artisans and Stone carving which located near Taxila to do field works. They interviewed and videoed the truck art artists and stone carving sculptors and briefly recorded the items of the historic information, artistic characteristic, and the status of inheritance under the guidance of the two facilitators. Trainees also had in-depth discussion on the specific implementation measures and steps of intangible cultural heritage inventorying.