The Preparatory Coordinating Meeting of the 2017 Training-of-Trainers Workshop for Central Asian Countries held in Kyrgyzstan
Source: CRIHAP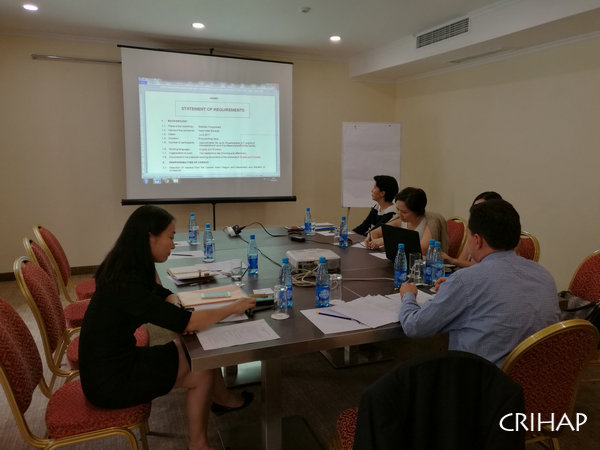 A shot of the Training-of-Trainers Workshop for Central Asian Countries
CRIHAP delegation headed by Ms Xu Rong, Director General of CRIHAP, visited Kyrgyzstan during 1-5 September, 2016, and held the preparatory coordinating meeting of the 2017 Training-of-Trainers Workshop for Central Asian Countries. Officials from UNESCO Headquarters, UNESCO Almaty Office and National Commission for UNESCO of the Kyrgyz Republic participated in the meeting. The four parties discussed and agreed on the date, scale and responsibilities of each party for the workshop.
The Training-of-Trainers Workshop for Central Asian Countries will be held in Kyrgyzstan in June of 2017. Experts from Kyrgyzstan, Kazakstan, Tajikistan, Uzbekistan and Turkmenistan in safeguarding the Intangible Cultural Heritage (ICH) will be invited to the workshop, to be trained as the facilitators who can facilitate capacity building workshops on ICH safeguarding in Russian language within this region.
The participants to the preparatory meeting also visited candidate venues for the workshop in Bishkek and Issyk-Kul region.