UNESCO holds fourth meeting on Category 2 Centres in the field of intangible cultural heritage
Source: CRIHAP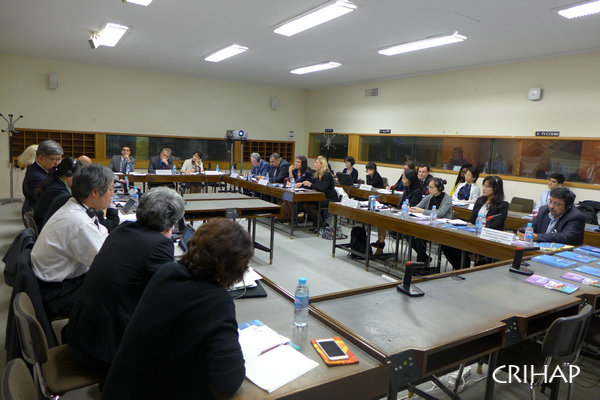 The Secretariat of the "Convention for the Safeguarding of the Intangible Cultural Heritage" (Hereafter referred to as 2003 Convention) convened the fourth meeting on UNESCO Category 2 Centres in the field of intangible cultural heritage at UNESCO headquarters on June 3, 2016.
About 30 representatives and staff from seven Category 2 Centres in China, South Korea, Japan, Iran, Algeria, Bulgaria and Peru; UN Offices in Beijing, Venice, Havana and Bangkok; as well as the Convention's Common Affairs Department, attended.
The Secretariat briefed those at the meeting on the last development of the 2003 Convention, including important meetings in the field of intangible cultural heritage, revision of "Operational Directives" and the upgrading on capacity-building teaching materials.
The Secretariat also held discussions with conference participants on several topics, such as new perspectives on how to carry out work under the Convention's framework and new areas in which the UNESCO headquarters and Category 2 Centres could cooperate.