New Committee members to be elected at General Assembly for the Intangible Heritage Convention
Source: UNESCO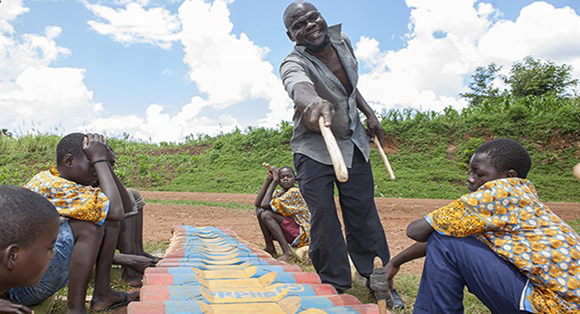 Traditional Xylophone Making (Uganda)    © UNESCO/James Muriuki

The sixth session of the General Assembly of the States Parties to the 2003 Convention for the Safeguarding of the Intangible Cultural Heritage is taking place from 30 May to 1 June 2016 at UNESCO Headquarters with a full agenda.
Items include the election of 12 new members of the Intergovernmental Committee for the Safeguarding of the Intangible Cultural Heritage, revisions of the Operational Directives, use of the resources of the Intangible Cultural Heritage Fund, and accreditation of 24 non‑governmental organizations to provide advisory services to the Committee.
The General Assembly meets every two years and currently 168 States have ratified the Convention. Newcomers include Cabo Verde, Ghana, Guinea-Bissau, Ireland, Kuwait, Marshall Islands, and Saint Kitts and Nevis.
During this session proposed revision to the Operational Directives will be examined, including a new chapter on the safeguarding intangible cultural heritage and sustainable development. If approved, it will strengthen the Convention's potential to contribute to the achievement of the Sustainable Development Goals. The General Assembly will also consider whether to increase from US$25,000 to US$100,000 the requests of international assistance, thus allowing for a larger number of beneficiary countries and a wider scope of supported projects.
As a side event to the meeting, the photo exhibition 'Passing it on: Inventorying living heritage in Africa' will be displayed outside UNESCO's Fontenoy building. The exhibition highlights living heritage elements identified by communities as crucial for their identity, thanks to UNESCO's capacity-building programme.
Documents for the session are available online in the six working languages of the Assembly.
All States Parties and participants attending are invited to register online.