Workshop on Implementation of the 2003 Convention for the Safeguarding of Intangible Cultural Heritage for Pakistan opened in Beijing
Source: CRIHAP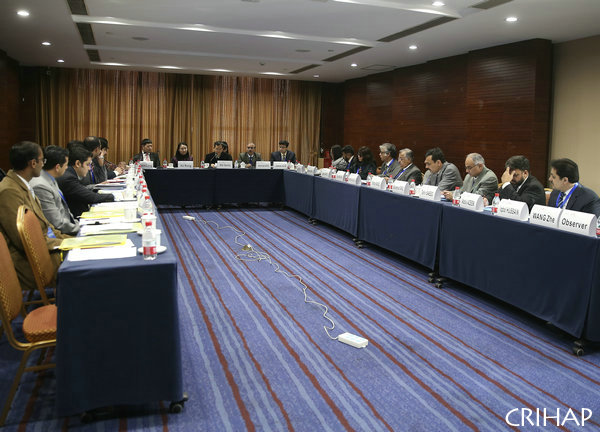 meeting venue

Hosted by International Training Centre for Intangible Cultural Heritage in the Asia-Pacific Region under the auspices of UNESCO (CRIHAP), Workshop on Implementation of the 2003 Convention for the Safeguarding of Intangible Cultural Heritage for Pakistan was organized in Beijing from December 18 to 23, 2015.
Vice-President of Chinese National Academy of Arts Niu Genfu, Director-General of CRIHAP Xu Rong, Joint Secretary of the Ministry of Information, Broadcasting, and National Heritage in Pakistan Nadeem Iqbal Abbasi, Cultural Program Specialist of UNESCO Islamabad office Jawad Aziz attended the opening ceremony of the workshop.
During the five-day event, UNESCO Intangible Cultural Heritage facilitators Zhang Min and Sajida Vandal taught 20 officials from related cultural departments in Pakistan through lectures, group discussions and reports as well as cultural excursions and evaluations, covering wide range of Intangible Cultural Heritage (ICH) safeguarding topics, including identifying ICH elements and describing them under the framework of the 2003 Convention, ICH policies and related institutions, brief introduction to carrying out ICH inventory and awareness raising.