Workshop on Ratification and Implementation of the 2003 Convention in the Pacific Held in Australia
Source: CRIHAP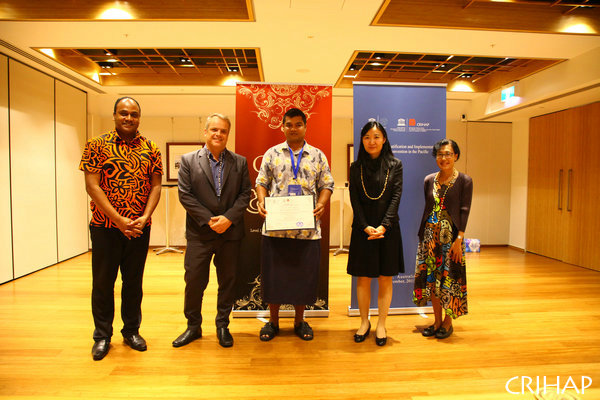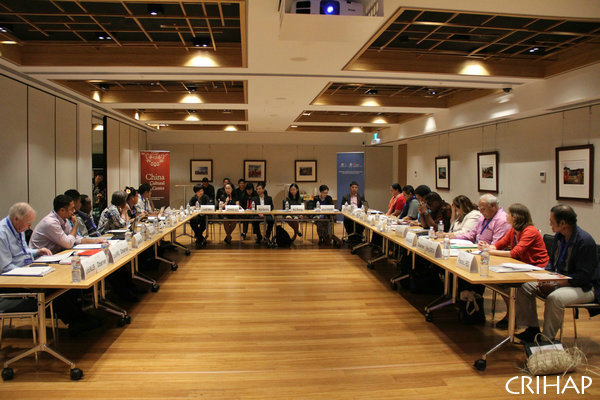 The Workshop on the Ratification and Implementation of the 2003 Convention in the Pacific was co-organized by International Training Centre for Intangible Cultural Heritage in the Asia-Pacific Region under the auspices of UNESCO (CRIHAP) and China Cultural Centre in Sydney from Nov 2 to 6 in Sydney, Australia. With strong supports from UNESCO Bangkok Office and UNESCO Office for the Pacific States, the workshop invited cultural officials and NGO representatives from 9 South Pacific countries including Australia, New Zealand, Fiji, Tonga, Solomon Islands, Cook Islands, Tuvalu, etc..
Mr. Sipiriano RANUKU, a UNESCO facilitator and Ms Akatsuki TAKAHASHI were invited to be facilitators for the workshop. By giving lectures and organizing a field trip, through case study, Q&A and group discussion, two facilitators briefed trainees on basic concepts of the Convention, capacity building, inventorying, safeguarding plan making, international cooperation and the nomination of ICH elements to UNESCO's ICH Lists and the Register. All the trainees were engaged in an in-depth discussion and communication.
Ms LUO Wei, Executive Deputy Director-General of China National Centre for the Safeguarding of the ICH, lectured on "Implementation of UNESCO's 2003 Convention in China" in which she introduced China's experience in safeguarding its ICH from the perspectives of institutions, working mechanism, legislation and implementation practices. Mr. WANG Bin, Director of the Theory Research Department of Fujian Intangible Cultural Heritage Safeguarding Centre, introduced the Strategy for the Training of Coming Generations of Fujian Puppetry Practitioners which was inscribed on UNESCO's Register of Best Safeguarding Practices.