The 3rd Annual Coordination Meeting of Category 2 Centres Active in the Field of Intangible Cultural Heritage Held in Guiyang
Source: CRIHAP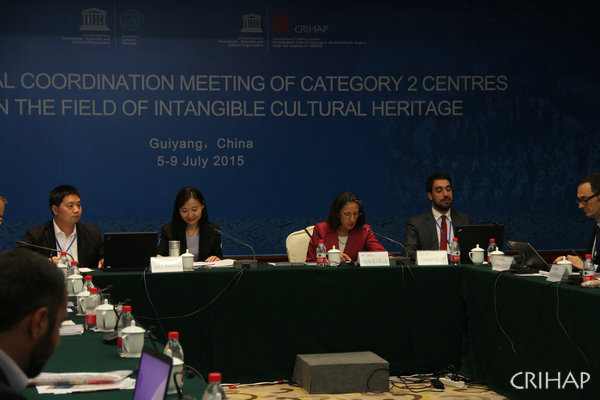 The 3rd Annual Coordination Meeting of Category 2 Centres Active in the Field of
Intangible Cultural Heritage is held in Guiyang in Guiyang, Guizhou, July 6, 2015.
The meeting is an important mechanism of UNESCO in its work of global safeguarding of ICH. UNESCO ICH Section and C2 Centres met previously in Bulgaria in 2013 and at HQs in Paris in 2014.
In the meeting,C2 Centres discussed a wide array of topics, including information and networking, global capacity-building, project planning and budgeting, management and operation of the Governing Board, cooperation of member states in project planning and implementation, and evaluation and renewal of agreements.